In the Roby Restaurant people from the whole of the Saas Valley meet in a relaxed atmosphere for cosy get- togetherness.
The Roby Restaurant is one of the social centres of Saas Grund and an ideal place for morning coffee, to meet during the day, to enjoy a fine lunch or in the evening, over dinner, to end the day in front of an open fireplace.
We spoil our guests in the tastefully decorated traditional room with seasonal delicacies from Christian' s kitchen and excellent Valais wines. Unser gesamtes Weinangebot ist im Offenausschank erhältlich.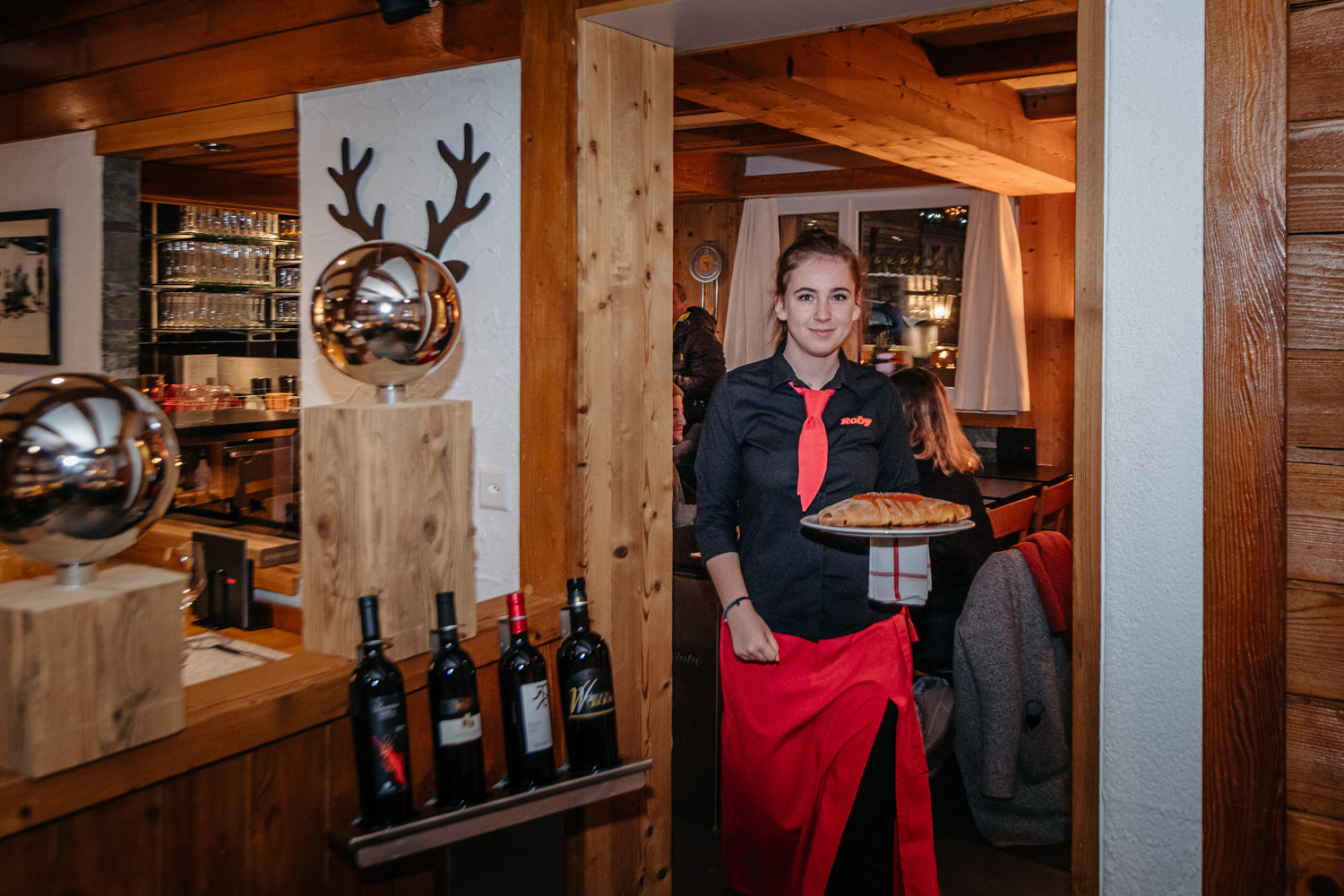 Our Pizzeria offers a pleasant change. Pizza lovers find variety. Apart from home-made Italian pizza, there are also creations of a special kind.
We also offer take-away!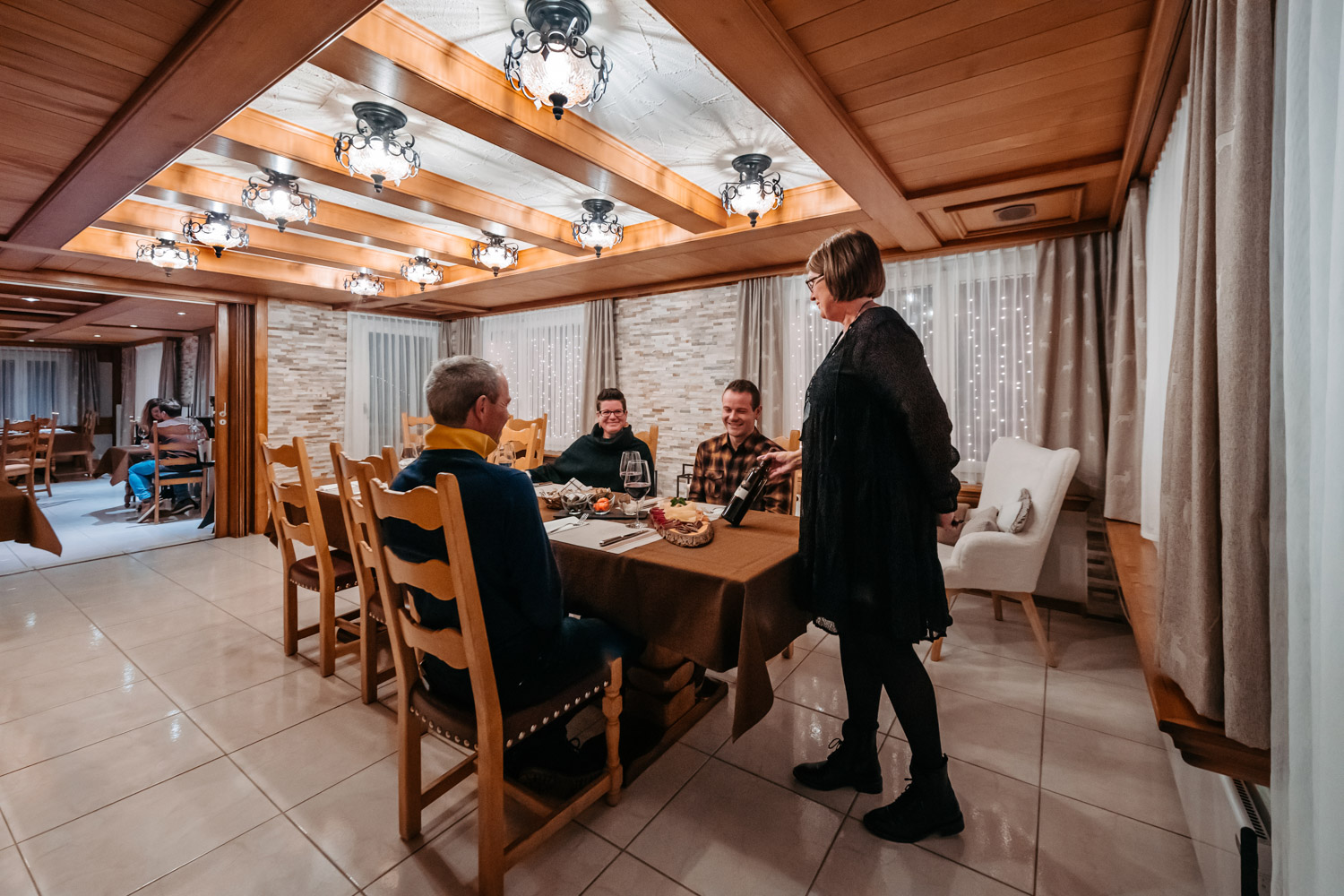 The meeting point:
Workshops or meetings
Use our culinary offer and our space for a conference, a workshop or a private occasion such as a yearly meeting.
You can easily reach us by public transport. Use the wonderful atmosphere as a driver of your creative and innovative ideas.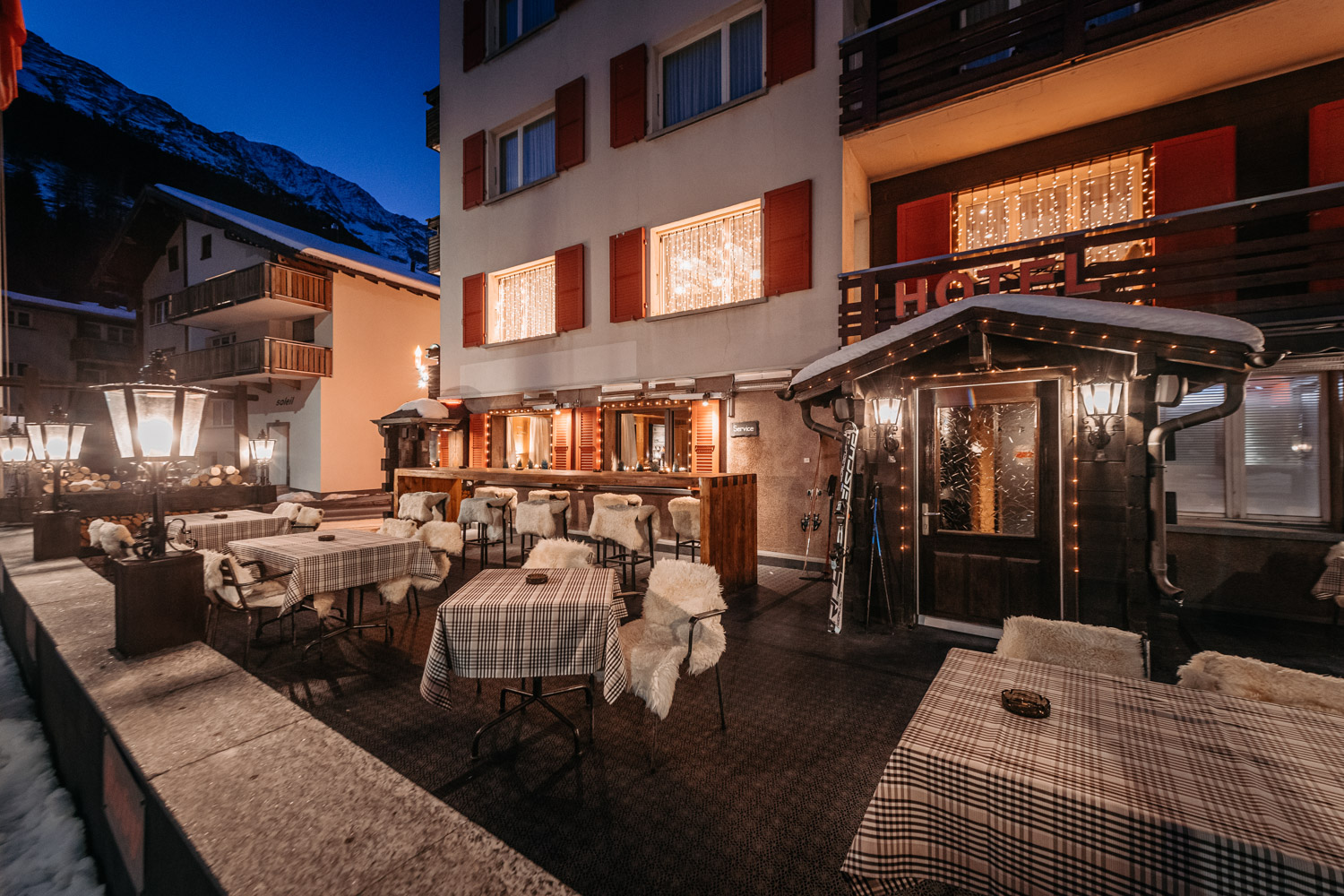 «Feel the sun on your skin»
Lean back on our spacious sunny terrace, take a deep breath full of fresh air, enjoy a lovely local wine.
Have an aperitif or a tasteful lunch, an invigorating "Z'Vieri" snack after a day of hiking or skiing, a delightful dinner and a nightcap by moonlight on our heated terrace.
Your request –
our passion
«Celebrate with us»

This is a great place to have a party with friends and acquaintances. Perfect for your family celebrations, a business occasion, a cosy class reunion or a special event.

Should you have any specific questions we will gladly answer them during an aperitif offered by Roby. Subsequently, you have the possibility of visiting the banquet rooms.
Do you have a special request? No problem, write us.